COMPANY PROFILE
The company is the birth child originating from the experience and anti-conventional thinking of Eugenio Zandonà and, as evoked by the name of the gathering place of the Greek Polis, which was the social and commercial hub of the city, L'Agorà is a place for bringing people and ideas together.
Research and sharing of ideas amongst professional specialists allows us to constantly develop cutting-edge design solutions for clients; it's a new, practical approach and a way of viewing architecture, renovation and interior design.
Our preferred assignments: surfaces, bathrooms, swimming pools, wellness centres and spas and natural, bio-based building materials. We opt for superior quality in materials and beauty in products, made with true Italian stylishness. We handle home and residential projects as well as contract spa-bathroom-wellness spaces; in both areas, we offer unique and personalised solutions, operating in partnership with the elite of Italian and foreign brands specialising in bathroom, wellness spaces and surface coverings.
Materials and project solutions are guaranteed with a view to providing optimum on-site support. Thanks to planning and technical expertise on-site, we become a single interface that clients can trust. We work with highly qualified professionals, technical operators and craft trades with a high level of preparation, primed through specific training courses.Constantly up-to-date on technologies, innovations and product design, we advise clients and professionals with competence and foresight.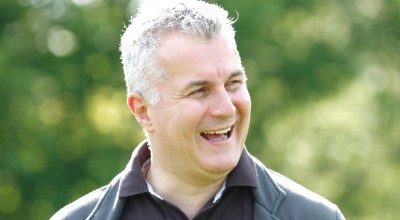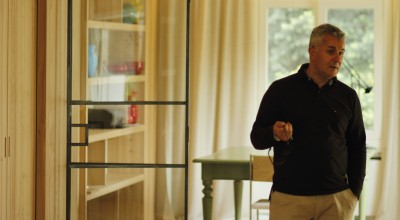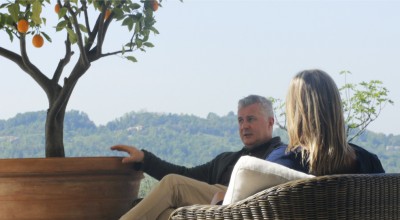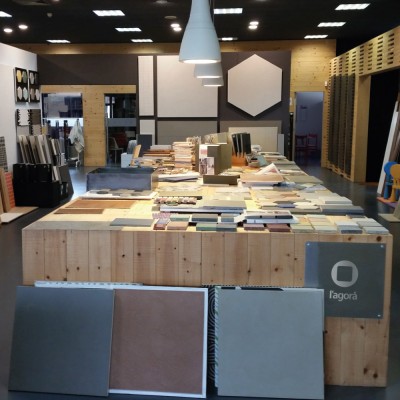 SHOWROOM AND OPERATIONAL WORKSHOP
The showroom in Asolo – a place in the province of Treviso full of art and delicate beauty – is a showcase for comparing and finding materials, solutions and branded products:
products that are superior, refined, contemporary incorporating new features and technological innovations, high-performance and sensorial, ideal for on-site work through to the interior design, personalised for creating an environment as the client wants.
We opt for superior quality in materials and beauty in products, made with true Italian stylishness. We enhance and exploit the value of the craftsmanship of artisans and the constantly updated technical skills of the professionals with whom we work.
We have created a contemporary materials workshop, a plus that no other showroom can offer; a place for experimenting and studying use of the most innovative materials; research which, once tested, is passed on to partners, designers and end users of the material.
Our operators are artisans, experts in recognising and making the most of the materials, trained in handling and treating them so that results are always excellent.
We do reality checks on a day-to-day basis with a view to developing product culture and transmitting it in order to foster new design ideas.
We liaise and exchange ideas with qualified Italian and international professionals and we work alongside those who, with passion and enthusiasm, are looking for unique and inspirational customisation of their spaces.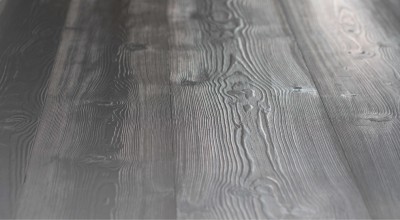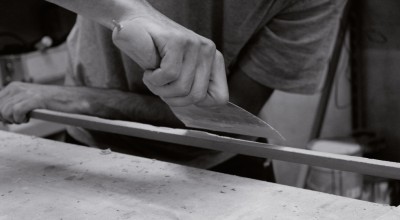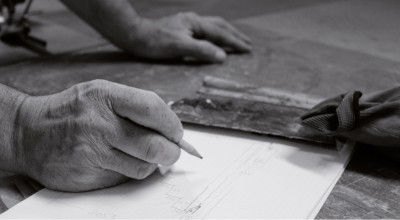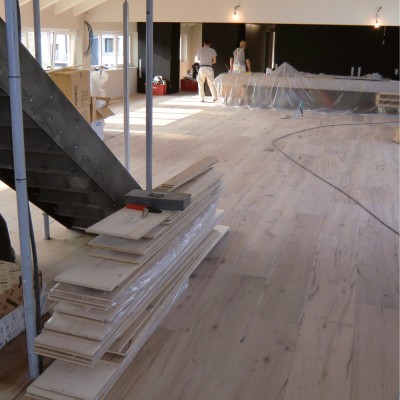 PROJECT TEAM
Our project team is made up of specialist in-house technical staff (trained by L'Agorà), teams of professional technicians (recommended by after-sales and specialist assembly centres), as well as tried and tested outside craftsmen.
The in-house team liaises with the client on site requirements: technical documentation, designs, data sheets, work methods, organisation of goods delivery and work schedules/timeframes, checking of goods prior to delivery and on-site assistance with daily site visits.
L'Agorà acts as a dependable interface between client, designer and specialist technical staff.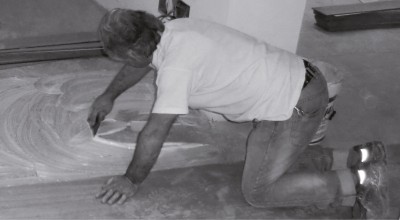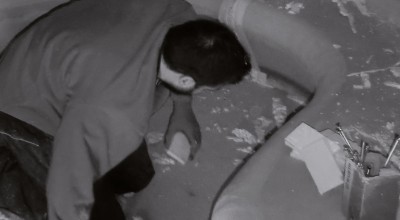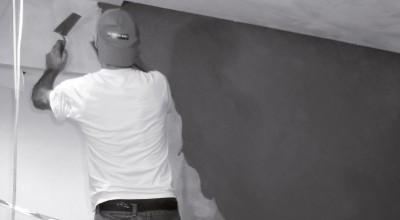 HOME+ PROJECT – INDOOR AND OUTDOOR SPECIALIST FIRMS
The project came about based on the idea of uniting a number of local craft trade and business firms which have always worked together on home/commercial/contract building projects, specialising in interior and exterior finishes; it makes the individual know-how of each firm available to a client or a professional while acting as a single contact.
The project was created with a view to offering clients a greater number of services through firms qualified in specific craft sectors, with the bonus of a very short supply chain that goes from the manufacturer direct to the end consumer; direct services and solutions organised as if they were provided by a well-structured company.
Home+ has an innovative showroom-workshop where clients and professionals can meet the partner firms to discuss their projects, while seeing materials and existing solutions first-hand.
The Project partners handle:
paving and flooring and interior/exterior surface coverings – bathroom and wellness zone interiors – ecologically sustainable products – customised décor – customised wallpaper and fabrics – painting and decorating – design and supply of lighting systems – home automation systems – plumbing installations harnessing renewable energy sources – marble and stone cutting and finishing – building contracting – small renovations – new-build homes – laying of floors and coverings – carpentry for internal and external doors and windows – renovations